FORMULATING A BETTER FUTURE
Future Made Better is our journey toward reducing our environmental impact and improving the
communities we serve. Working toward a healthier planet means Kiehl's is creating more responsible formulas with
renewable ingredients and sustainable packaging, while improving the materials we use in our stores.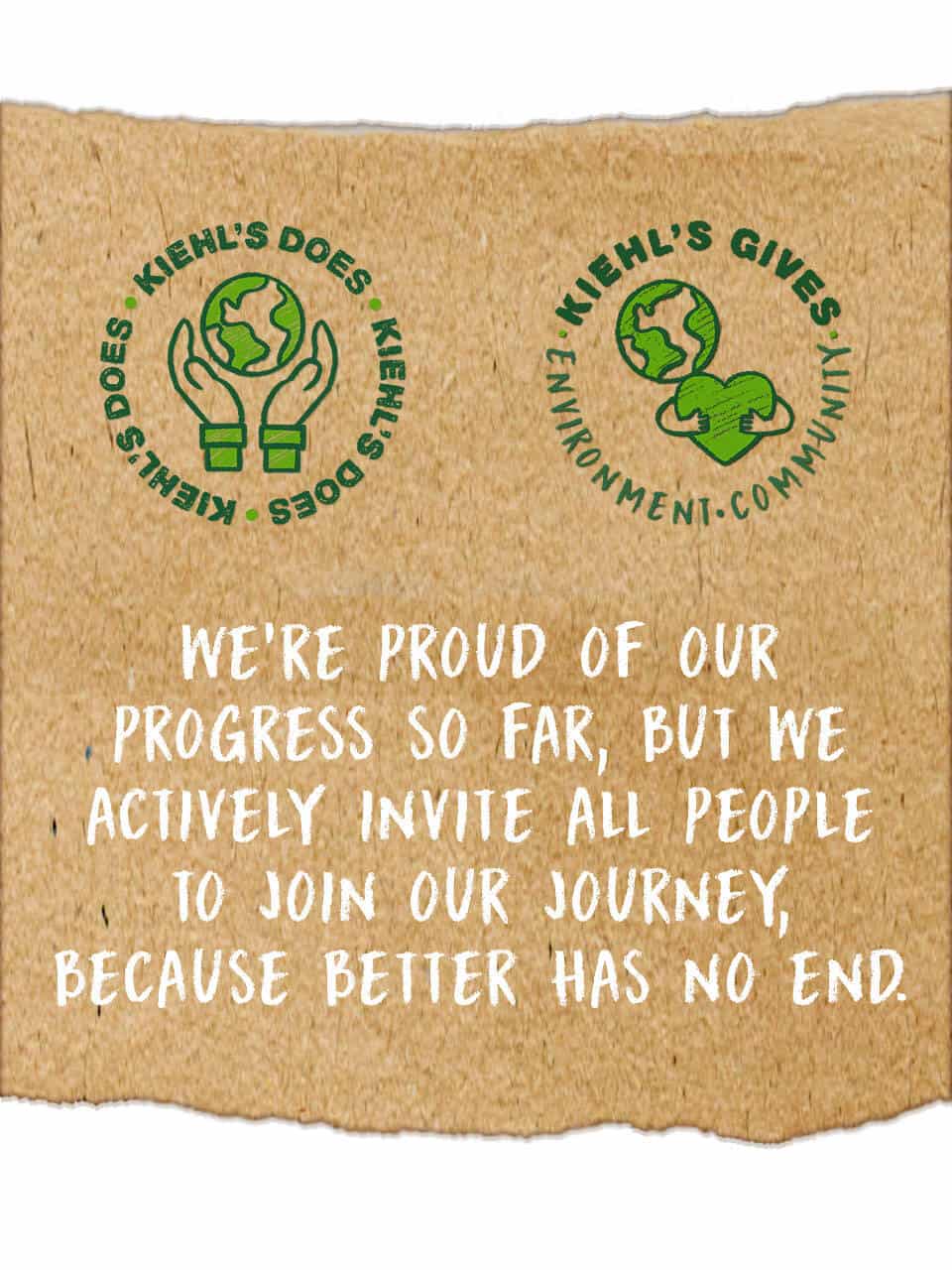 DOING OUR PART
More than a mission, Kiehl's Does is responsibility in action. It's what we're doing now to generate less waste and reduce carbon emissions through the formula ingredients we use and the packaging materials we choose.


We formulate our products to improve the overall health of your skin and with the wellbeing of the environment in mind.
98% of our formulas are made with at least 3 renewable ingredients – which means they can be replenished or regrown.
We watch our water usage in manufacturing and have reduced water waste by 78% to date.
The raw ingredients we source support responsible farming practices in over 600 communities worldwide


We aim to use recycled materials in all our packaging and only use secondary packaging for our formulations when necessary.
Over 80% of our packages are made with post-consumer recycled materials
73% of our products do not utilize secondary packaging


We are dedicated to reducing water waste & strive to produce effective skincare without unnecessary materials.
We have reduced our water waste by 78% to date
We use 100% renewable electricity in manufacturing our products

GIVING BACK
With the support of our Kiehl's community, we are able to improve the communities around us most in need. Since 2015,
your generosity has helped us to give over $17.5M to causes supporting the LGTBQ+, children's wellbeing and more.