In an E-Healthy Skin Check you'll be asked 3 questions to assess the best products for your skin:
Look & Feel of Your Skin
First you self assess your skin type based on the look and feel of your skin throughout the day.
Skin Goals
Second, you will be asked which specific skin goals you plan to achieve. Try to focus on 1-2 key goals if you're only starting with your routine.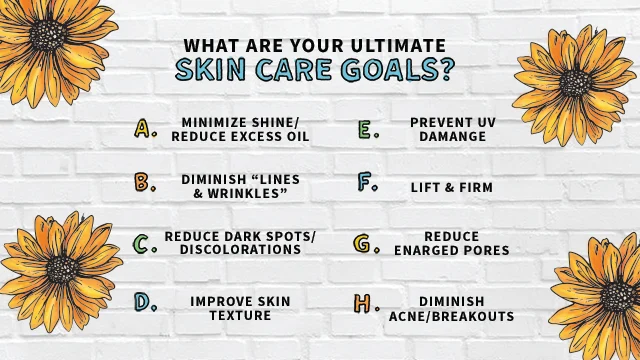 Skin Routine
Lastly, you'll be asked which products are already in your routine and you'll also see the correct order of application for all your products.
That's it! Afterwards, your Kiehl's Customer Representative will begin recommending

the best routine for you!